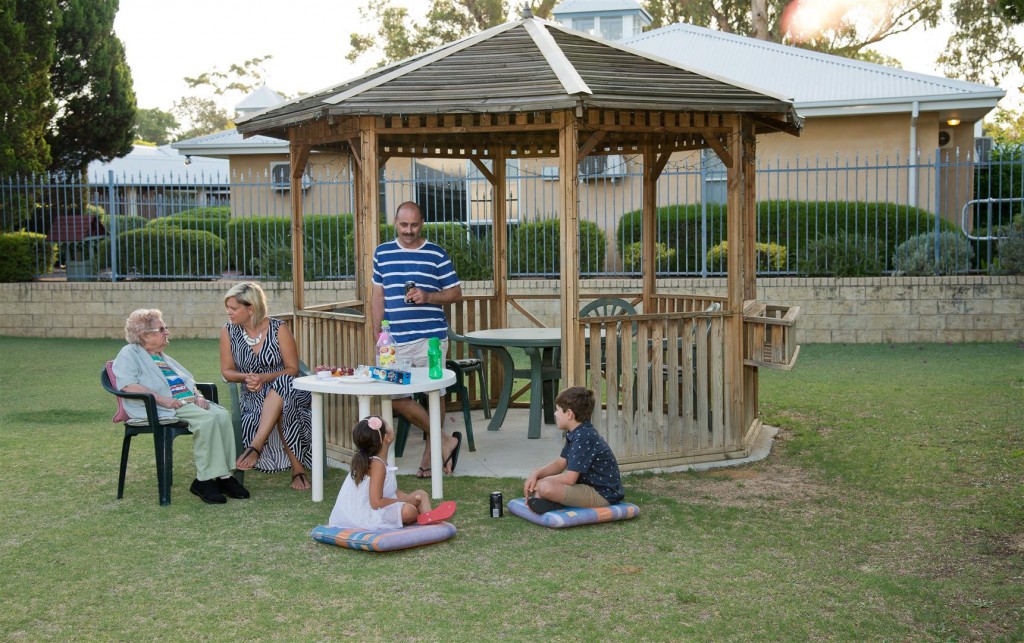 The Hostel accommodation consists of 3 Houses of ten and 1 House of eleven private bedrooms with ensuite facilities. The sitting area, kitchen, laundry and storage room are shared. Residents live in a homelike environment and are able to invite family and friends to visit.
One wing of the Hostel, St Anthony's House, provides specifically for dementia residents who have special needs.
St Francis Hostel has received three year accreditation from the Aged Care Standards Agency on each of the occasions that site audits have been conducted.
CENTRAL ADMINISTRATION
The staffed community administration building is designed for multi purposes to benefit residents. It contains dining facilities where meals are provided daily and a laundry/linen service to Hostel residents. Meals are cooked on site in the modern, accredited kitchen and the aroma of fresh cooked meals permeate the Administration building.
There is space for recreational and craft groups. Regular musical afternoons are held in this area for both Hostel and Independent Villa residents.
It is the aim of St Francis Hostel staff to meet the needs of each individual resident by providing person centered care that will help maintain a high level of independence in a supportive environment.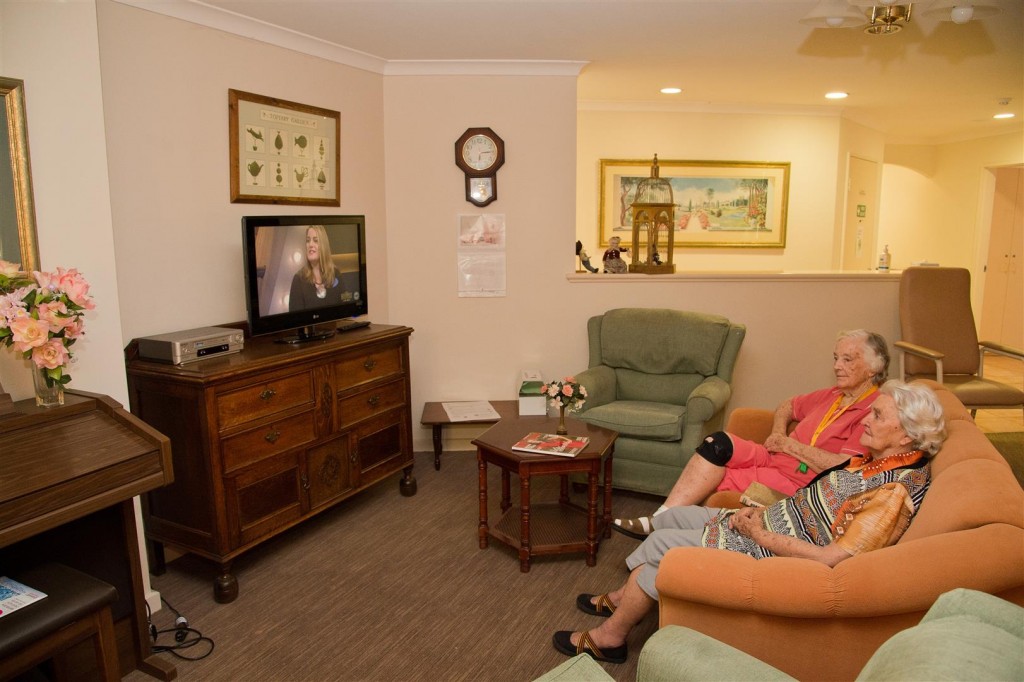 UNIT FEATURES:
Each unit consists of a fully carpeted bedroom/sitting area together with an ensuite totaling, on average, 25.3 square meters. Other items provided are:
Hospital bed
Bedside Locker
Air Conditioner
Exhaust fan in ensuite
Heater in ensuite
Emergency call buttons

Two in bathroom
One in bedroom

Cupboard, with mirror, wall unit
Two double wardrobes, one lockable for personal valuables
Security sliding door onto patio
Window treatments
Keys – Each unit is provided with a door key
TV antenna point
Provision for telephone.

Residents may have private telephones in their rooms, connection fee is the resident's responsibility.
A telephone is available for those residents who do not wish to install a private telephone. Assistance to use the telephone can be arranged with the receptionist or Carers.
Connection to the internet is the resident's responsibility and at their expense.
APPLICATION FOR ADMISSION
In order to put a person's name on the waiting list for St Francis Hostel the following documentation is required:
A copy of the current ACAT Aged Care Client Record.
A notification of assets and income assessment from the Department of Human Services.
A copy of any Enduring Power of Attorney or Enduring Power of Guardianship that may be in force.
RESIDENTS FEES
Residents fees are currently raised by Administration on a fortnightly basis (every second Wednesday). Upon entering the Hostel the Chief Executive Officer will advise the amount required to fall into line with the common billing date for St Francis Hostel.
The preferred option for payment of fees is by direct debiting residents' accounts, however in certain circumstances cash or cheque payments will be accepted.
Currently fees are based on 85% of the maximum available aged pension and there may also be a Means Tested Care Fee payable should the Department of Human Services so determine.
More information of residential aged care fees arrangements may be obtained from the Government's Myagedcare website on the following link: https://www.myagedcare.gov.au/aged-care-homes